Today is Miriam's 4th Birthday. We had a wonderful birthday dinner with Miriam's Godparents at Chuy's.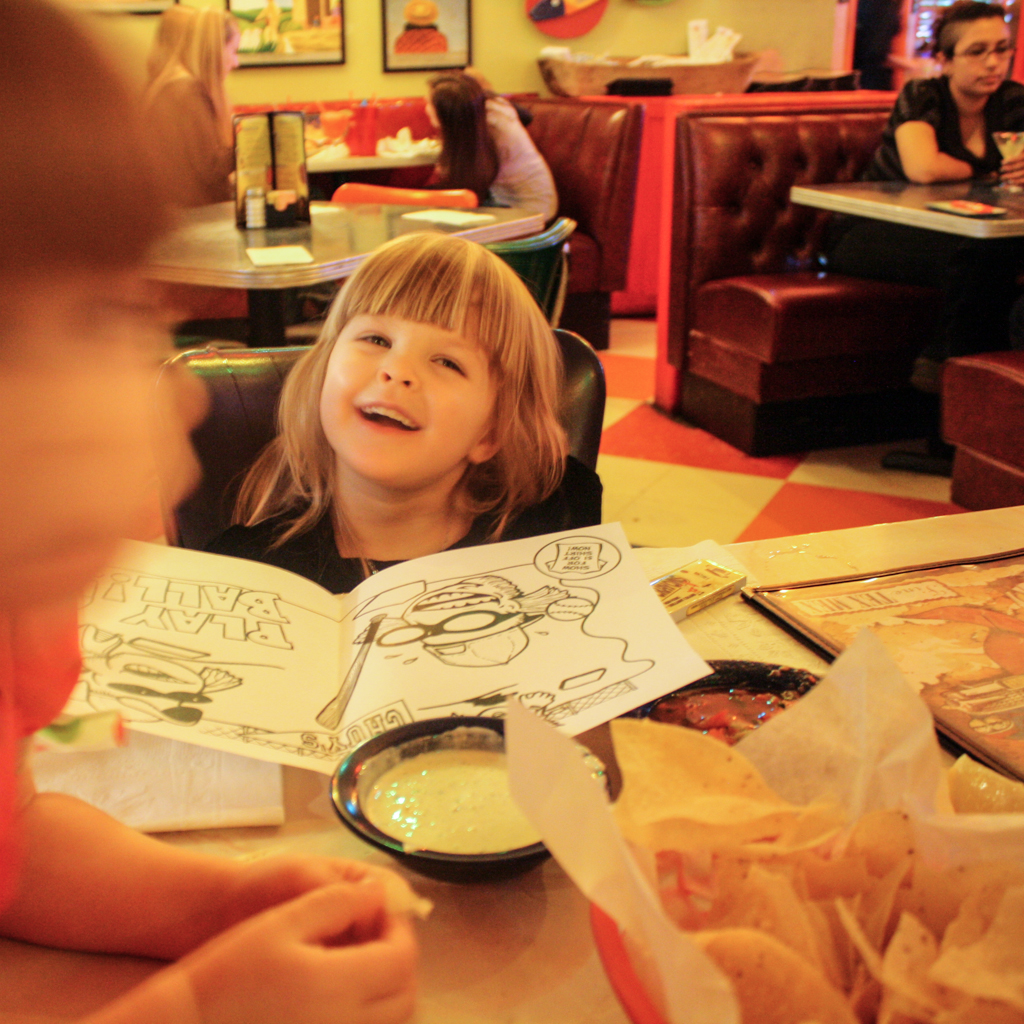 And then opened presents, including a handmade Marry Poppins doll made by Abeea.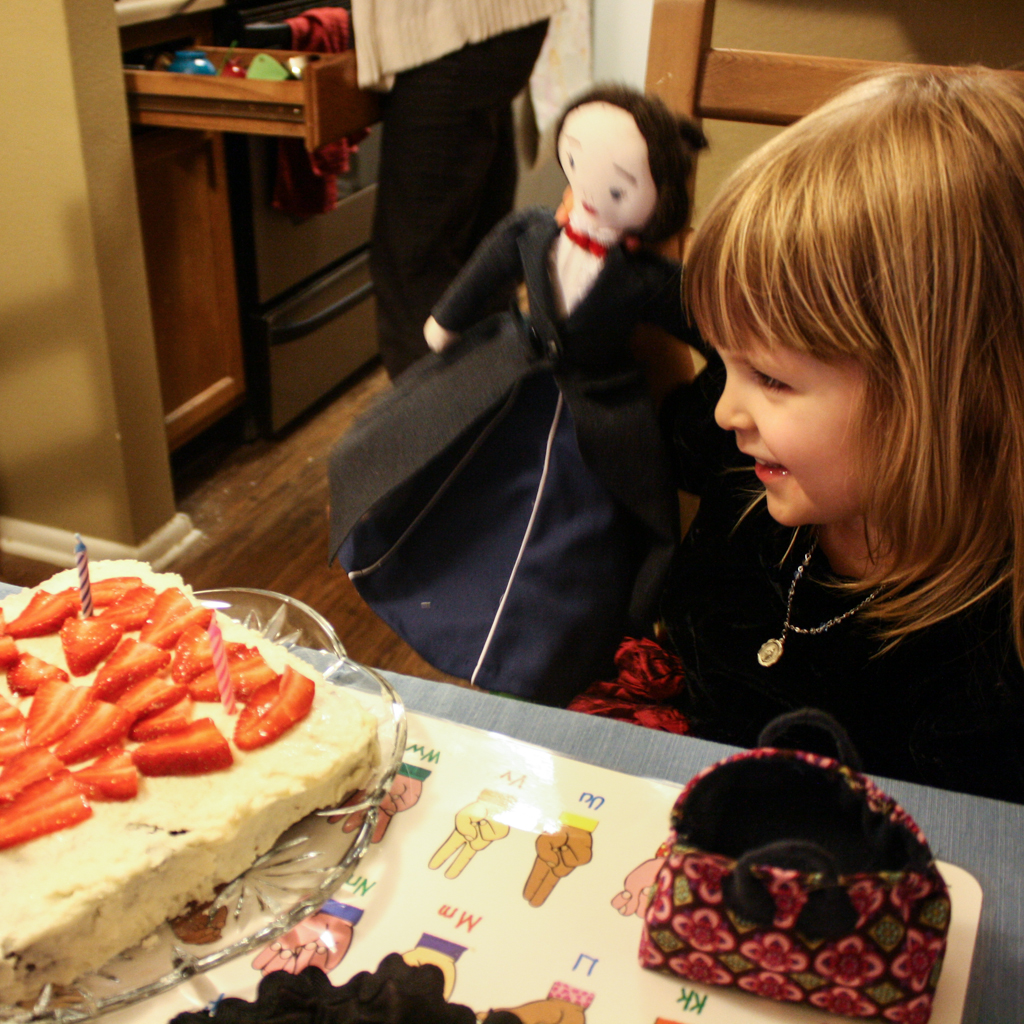 Here's a better picture of the doll: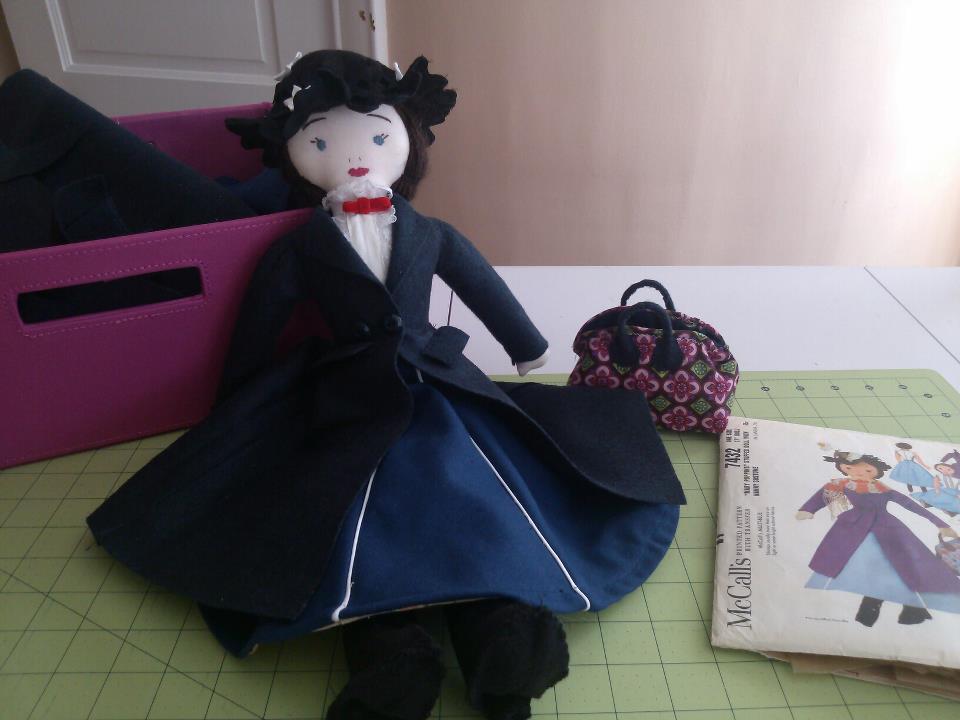 And Mommy made a cake to Miso's specifications: chocolate cake with white icing with strawberries on top.