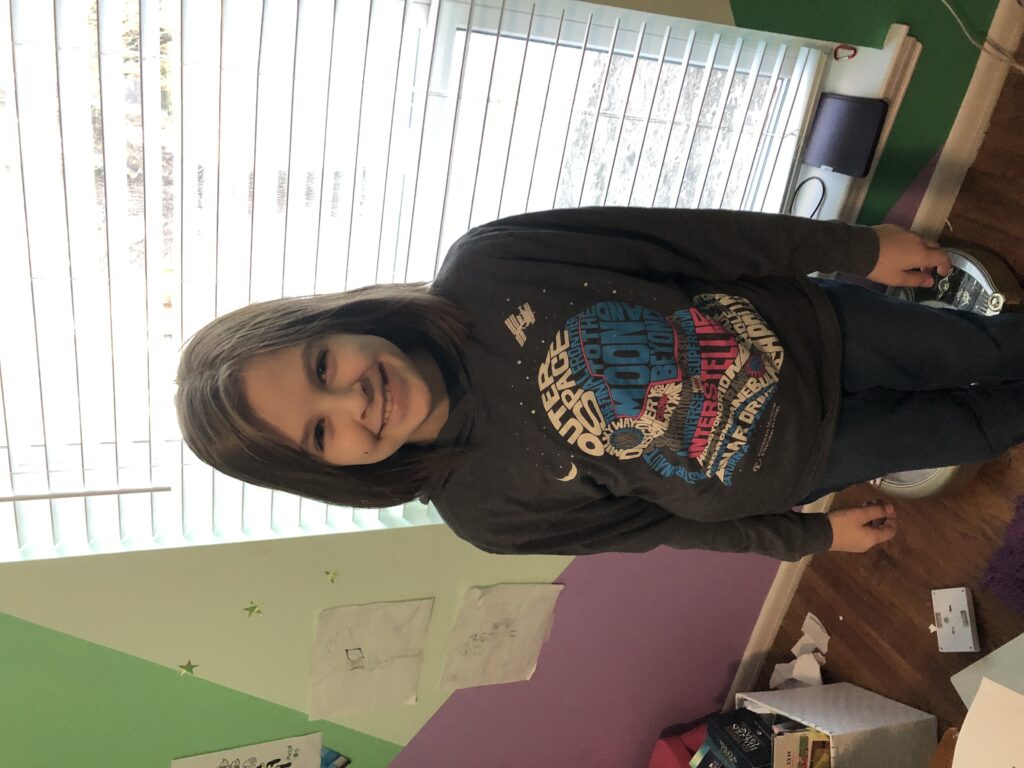 Monday (Aug. 9) will be a big day for Miriam. After 3 ½ surgery-free years and more than a dozen successful expansions of her MAGEC rod, it is time for removal. The rod is nearly fully expanded, and we are concerned that her rib attachment could be damaged by any more expansion attempts. She had pain in the front of her chest in June that was severe enough for us to take her to the ER. Tests ruled out any dangerous issues, but the CT they took of her chest showed some indication that her rib may have cracked or eroded at the attachment point on her back. The pain in the front of her chest could have been either radial nerve pain spreading from that injury, or due to the rib shifting in the front of her chest in response. Either way, her surgeon decided our next best step would be to remove the MAGEC rod and the remaining attachment clip currently under her right armpit, left over from her previous VEPTR rods.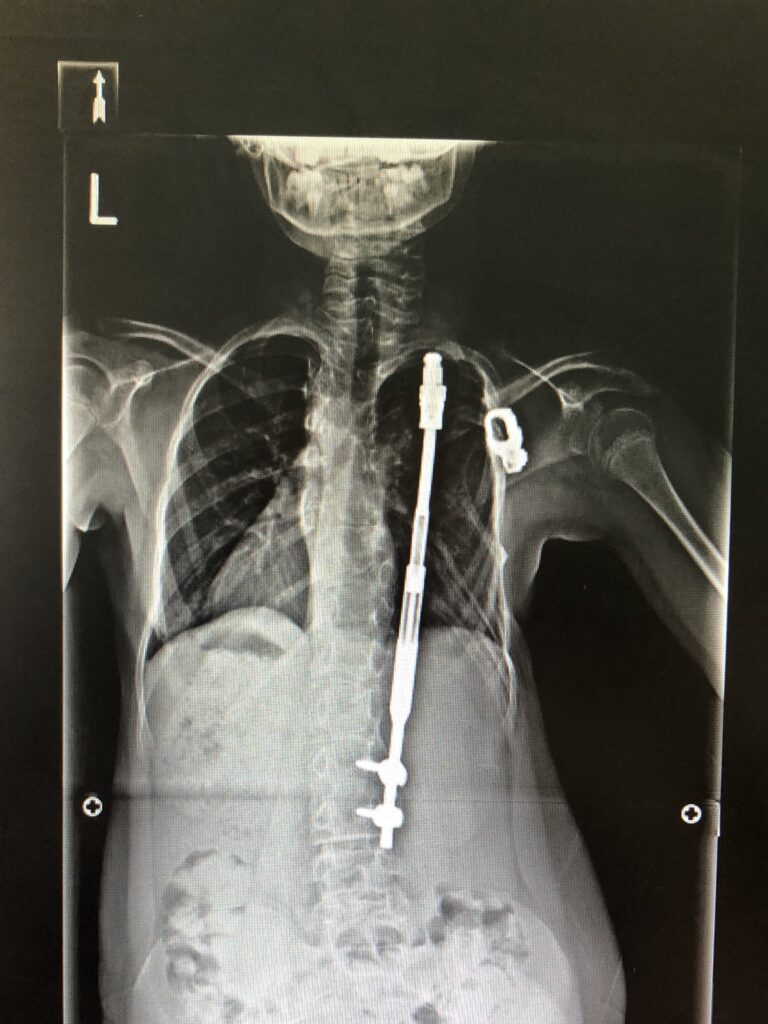 The big question of this surgery is what will happen next. Miriam has had AMAZING correction over the last few years, to the point that she does not really have a remaining curve. What we don't currently know is how much of her spine has already auto-fused. Given how long her spine has been stuck in the same position, Dr. Williams believes it is likely that many of her vertebrae have already grown together. His primary plan for Monday is to simply remove her current hardware and then monitor her over the next several years to make sure that her spine does not resume curving. However, he will have all of the equipment ready to proceed with traditional fusion surgery if there are indications that her spine is going to immediately begin to curve once it loses the support of the rod. While this would require a longer recovery, it would mean avoiding another surgery down the road if the curve progresses and we potentially lose some of the straightness she has achieved.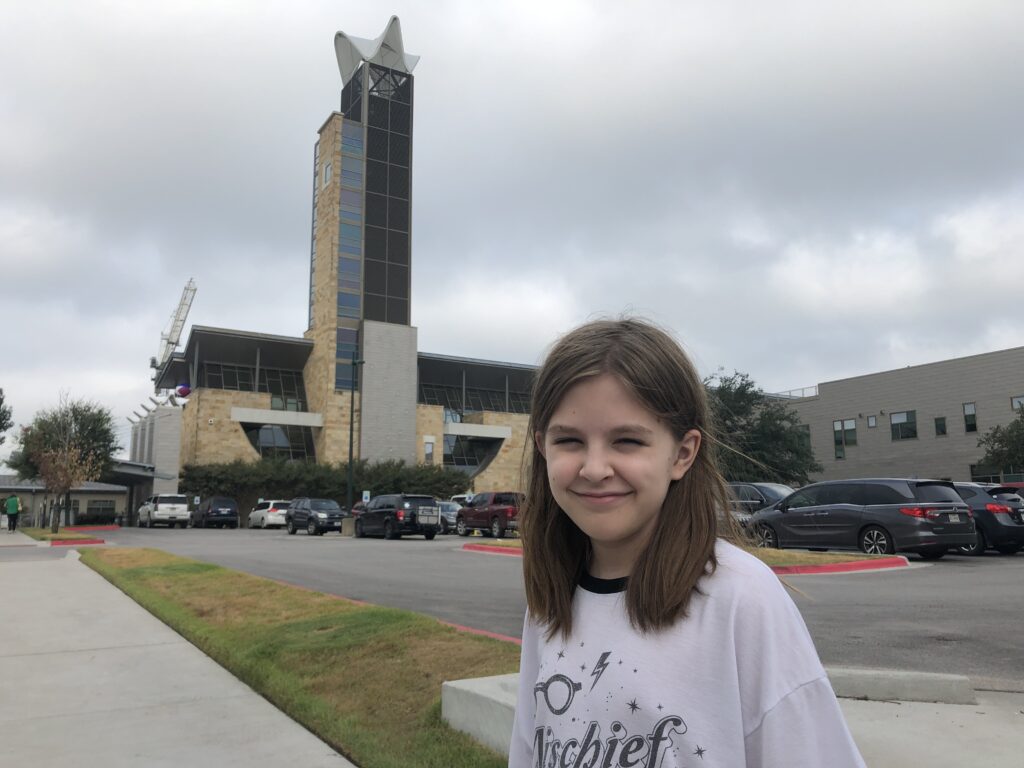 Recovery will depend on which level of surgery she endures. If the surgeon removes her current hardware but does not do any further intervention, she would likely only stay in the hospital one or two nights. The only healing necessary would be the soft tissue from around the rods and her incisions, so she should be back to a regular schedule pretty quickly. If Dr. Williams decides to proceed with spinal fusion, the hospital stay would be 2 – 4 nights and her post-op activity restrictions would be higher for several months. She is supposed to start school on Aug. 18, so the shorter recovery would be helpful. However, we want to do whatever will be best for her in the long run, so we are praying for divine wisdom to guide her surgeon's decisions in the OR.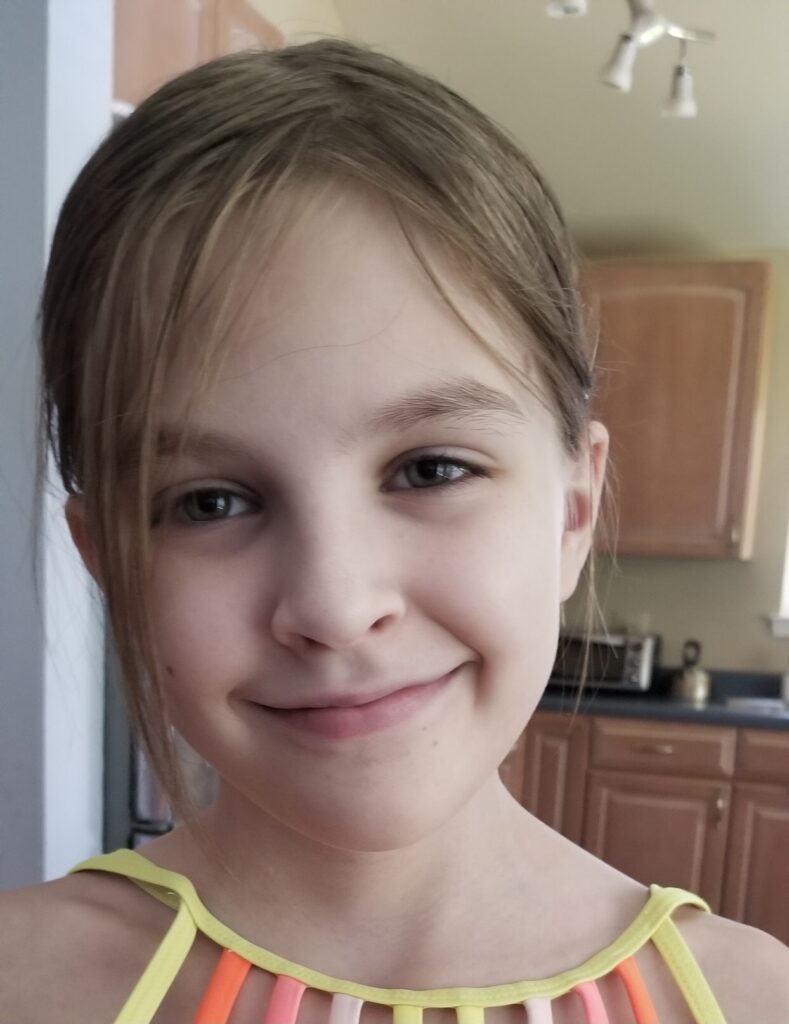 Miriam is now 12 ½ and beginning seventh grade. She has been fully vaccinated against Covid-19 since the beginning of June, which is the only reason we are sending her to school despite her reduced lung capacity. This year will be her first experience attending class at her middle school, since she spent all of sixth grade learning virtually. Those who know Miriam won't be surprised that she was amazingly resilient through all the struggles and disappointments of the last year and a half. She achieved all A's and independently completed all her work in her online classes. She co-founded a weekly online art club and founded an online Dungeons and Dragons group with classmates (which she has continued to lead as Dungeon Master through the summer). She also won two highest-level medals in a juried art contest, and wrote multiple fantasy and sci-fi novellas for fun in between her classes.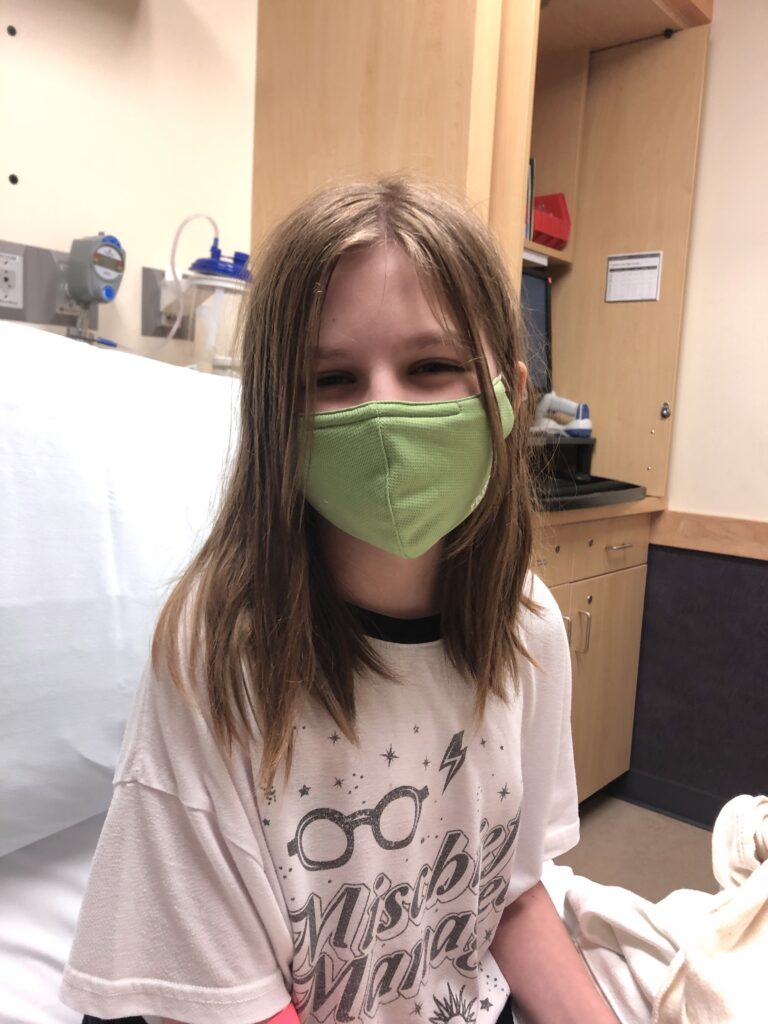 Her brave and cheerful attitude has continued as we prepare for this surgery. She was anxious about having her blood drawn for the first time in years at her pre-op appointment, but thanks to the amazing nurses at Dell Children's Hospital she was smiling as they finished. She has had an elevated level of discomfort and pain from the rod over the last several months, as the upper connection point is directly in the path of her right shoulder blade. She is ready to get that equipment out so that she doesn't have to feel it rub and pop every time she pulls her arm back. She is also excited about the possibility that this could be her last surgery, as are we. We greatly appreciate prayers for her safety, for wisdom and precision for her surgical team, and for easy and swift healing after the procedure. We are so grateful for the incredibly healthy young woman she is growing into, and for the doctors, nurses, and other medical experts that have helped her through this journey. We will keep you updated through her procedure and recovery.