It's hard to believe it's that time again, but Miriam is headed in for her next expansion in the morning. She has done really well for the last six months. Her health has been great, she's keeping up in growth with her younger sister, and she's been active and energetic at home and at school. This surgery should be a routine expansion, with only two small incisions performed outpatient. Please pray to avoid any complications so she can bounce back in plenty of time for the holidays.
In absence of other news, I always like to share cute pictures to show what a joyful and peaceful life Miriam has despite the unique stresses of her life. Here she is receiving a Pride award from her school for her excellent behavior and attitude.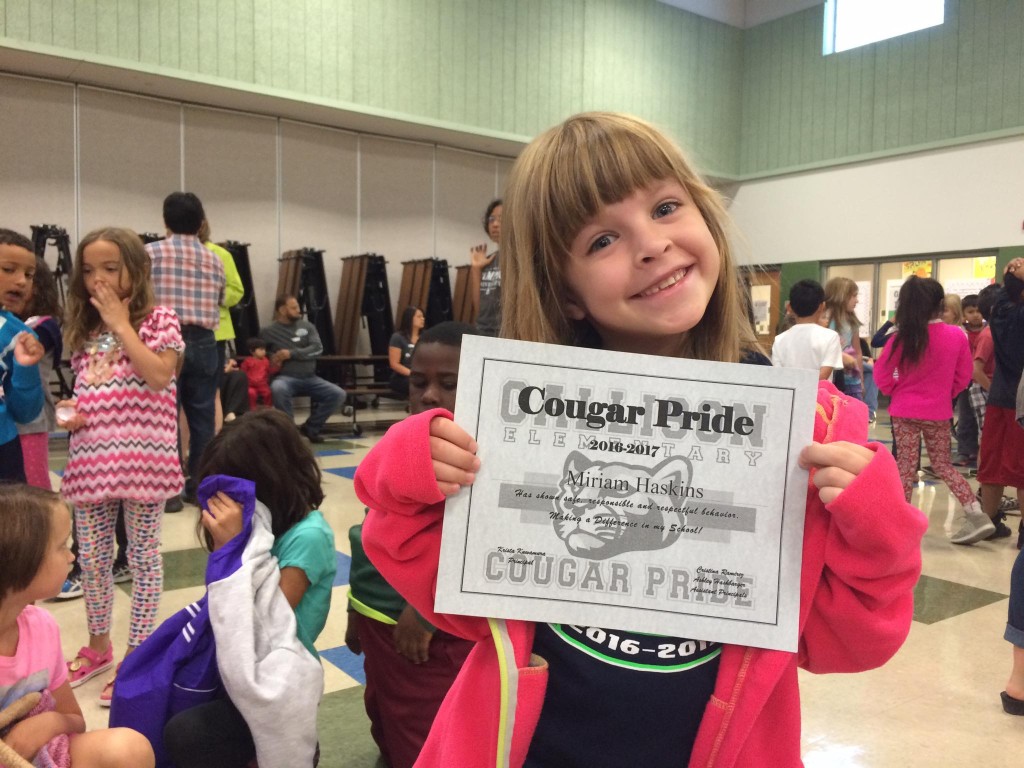 And here she is with her sisters, dressed up as Hermione Granger for Halloween.