Miriam saw Dr. Williams last week to check on her progress after surgery. He had lots of good news. The devices look secure and her incisions are healing nicely. Before surgery, the VEPTR on her right side had deformed the lower rib holding it in place. Without the device to prop her ribs apart, her right lung had shrunk significantly, and the curve in her back had increased to 24 degrees. Post-surgery, her lung volume has increased to match the left side, and the curve has decreased to 13 degrees. She is doing so well that he doesn't expect to see her again until her next pre-op visit in May. You can see the expansion he achieved in the devices in the x-ray.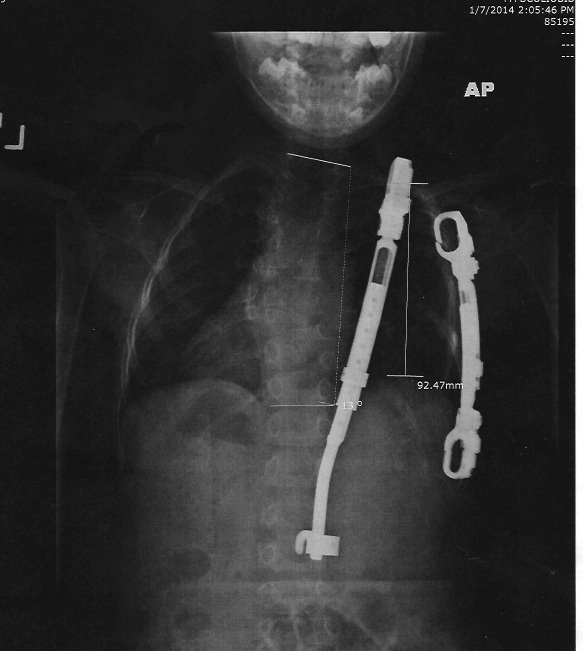 In other news, Miriam just turned 5! We had to postpone her official party because of illness passing around the family, but she still got to celebrate with her visiting Grandma and Grandpa. It is incredible to us that she has grown up so much so fast. Here are a few of her favorite gifts.
Her Uncle Joe gave her a knight costume for Christmas, and we have been calling her Miriam the Brave. Her other grandparents (Abeea and Papateaux) completed it by making leggings, a skirt, a banner, and a handcrafted sword. Now it doubles as a Joan of Arc costume!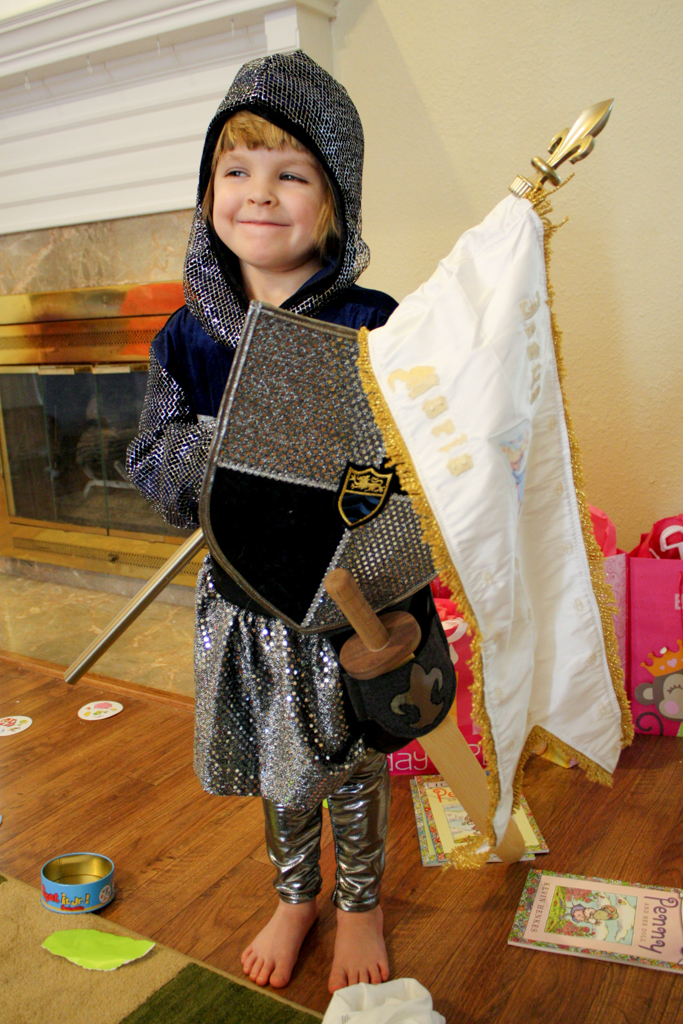 She also got a new play kitchen. One of the benefits of her petite size is that it should be big enough for her to play with for a while!