For the second procedure in three days.
Miriam woke up with blood on her sheets this morning. The skin over the prominent lower end of the rod attached to her spine has broken down. It was probably a spot where a knot in the stitches dissolved and left a blister or abscess which was irritated by the rod. It is not directly on the scar from the original incision, which is actually good.
Her doctor is unfortunately out of town this week, but we took her in to see his partner who also does VEPTR procedures. He was relieved to see that it was not as severe as it could be / often is. We were able to get her in early since we live in town. It looks very clean and the skin around the new wound is thick and healthy.
At 5:30 she will go under and the doctor will clean up the wound and make sure it looks healthy inside. Then they will re-close the new wound. Because of the procedure on Monday and the infection risk, she will have a 23 hour monitoring period. that means we will be overnight in the hospital.
So now we are back in the PANDA at Dell Children's. And this time she gets to ride in one of the cars she was so excited about after her first tour.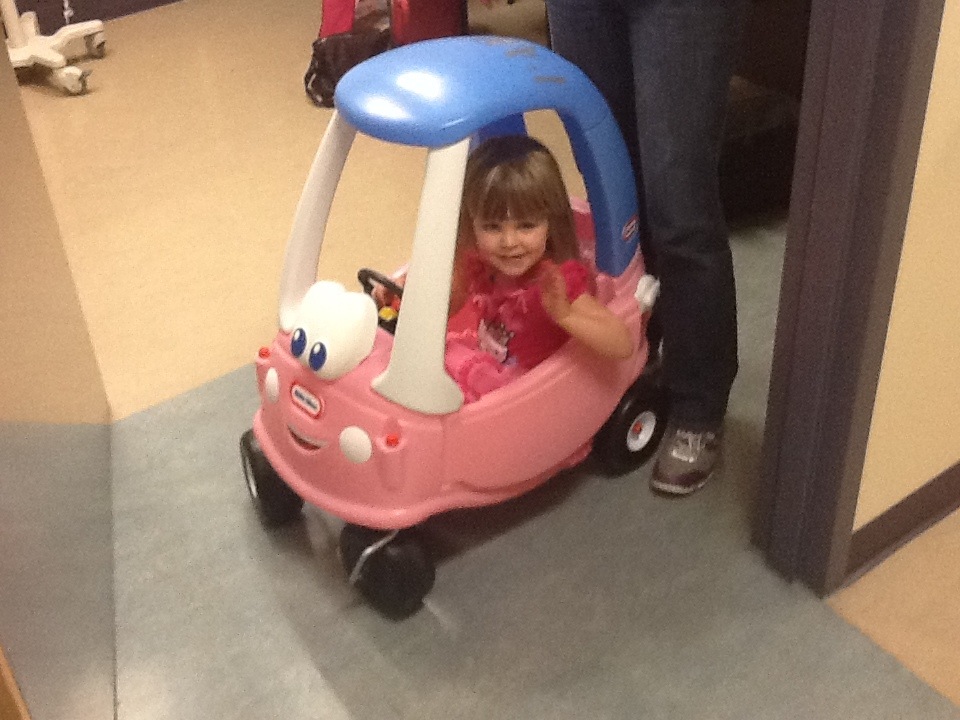 She is in very high spirits, and she is very excited about the white smoke and ringing bell videos.
St Francis, pray for us.
UPDATE: And then Miss Emily just happened to walk by and saw Miso, so now Miriam is jumping up and down very excited!