Miriam did really well with her procedure this morning. She was very brave and went back for the procedure with the nurses by herself, happily.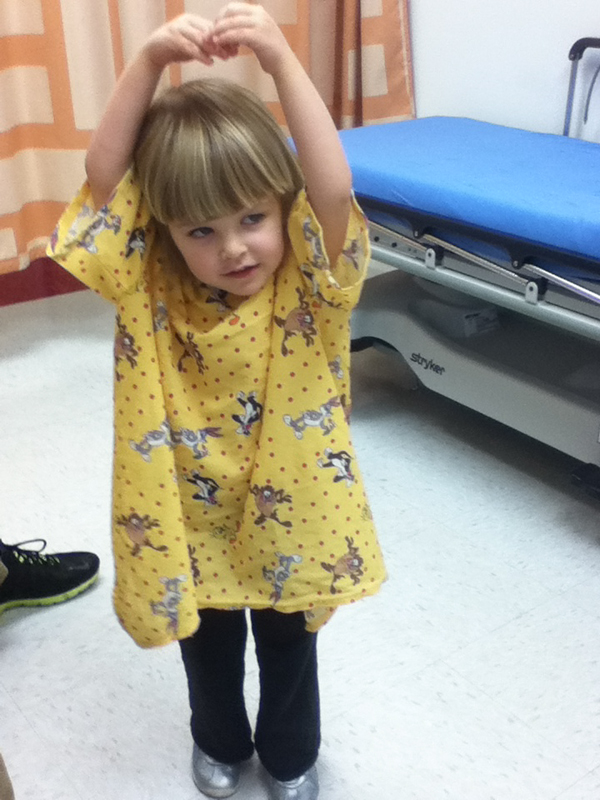 The cyst turned out to be much larger than when they scoped it a few weeks ago. It was not yet blocking her breathing, but probably would soon.
To give you an idea of the difference it made already, here is the girl herself.
BEFORE:
AFTER:
She was able to swallow and talk right away in the step down room.
Later in the day she excitedly proclaimed: "My throat is its self again!"
Thank you everyone for your prayers. We really hope this will be the last issue before her next adjustment.