Here's a picture of Miso with some nuns. Just because.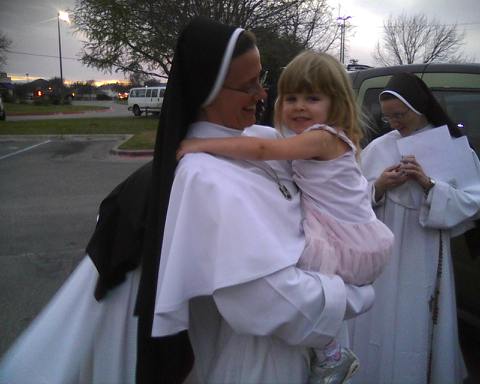 I'm pretty sure these are the same sisters who visited her in the hospital and sang for her.
Miriam went with her sisters, mom, and Abeea to a prayer meeting for Baby Thomas. She prays for Baby Thomas most days.